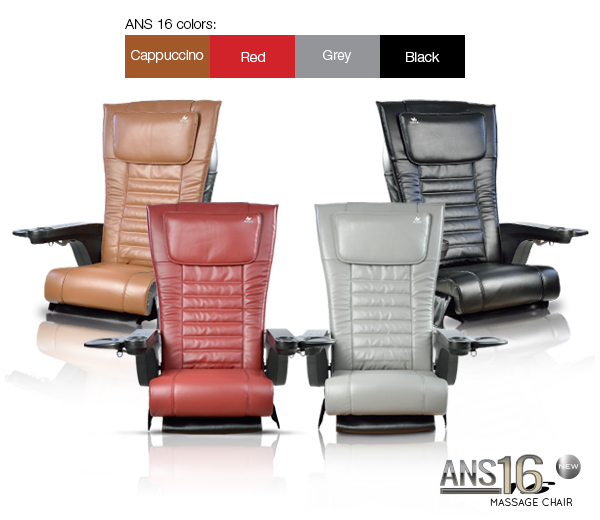 The
ANS -16 Massage Chair
is a modern and innovative massage chair that includes many special features and functions.
Each ANS -16 comes equipped with an advanced massage mechanism that includes auto and manual programs for kneading, percussion and rolling massage.
For extra comfort, the ANS -16 reclines from 90 to 130 degree angles, and moves back/forth up to 7 inches..
For convenience, this great massage chair includes an embedded control, purse hangers, cup holders and a back pocket.
The ANS -16 also adds a touch modern functionality with 2GB of MP3 storage.
Upload your favorite songs and let your customers enjoy your best playlists.
Even more, the ANS 16 resists chemicals and acetone to give the chair a longer lifespan.
Don't be the last salon to switch to the ANS 16. Upgrade your salon today.